Inspire⋅Educate⋅Put⋅Mace⋅in⋅Hands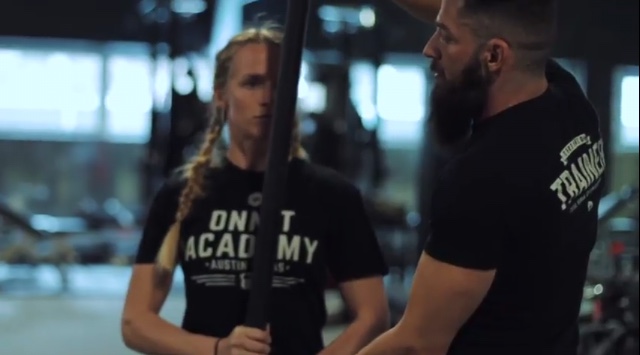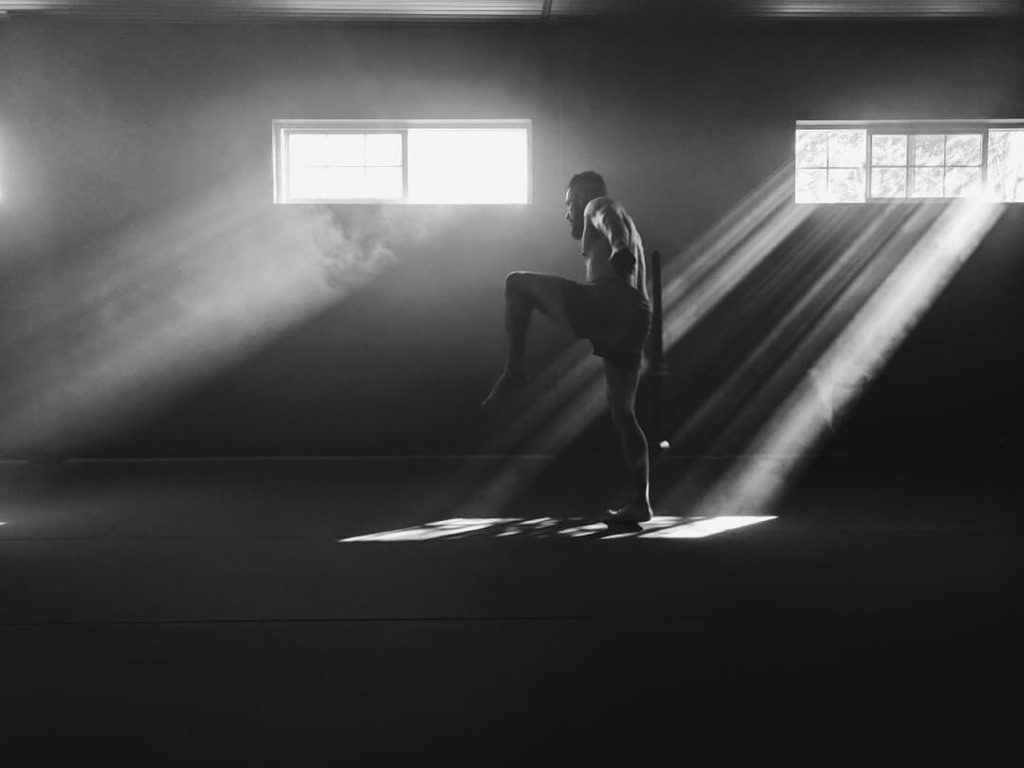 Steel Mace Training for everyBODY
Welcome to Steel Mace Flow
Now more than ever the mission of Inspire to Create, Educate to Heal, Put Mace in Hands must be upheld to the highest of standards. That standard starts with the SMF Education team and of course its Founder; Leo Savage.Each team member having experienced the healing power of SMF now uphold and represent that message. We honor the coaches and students that come after us by offering  affordable and flexible ways of accessing this powerful practice, and if you so choose, furthering your journey by becoming a coach.
COMING SOON
The Mission & Pillars of SMF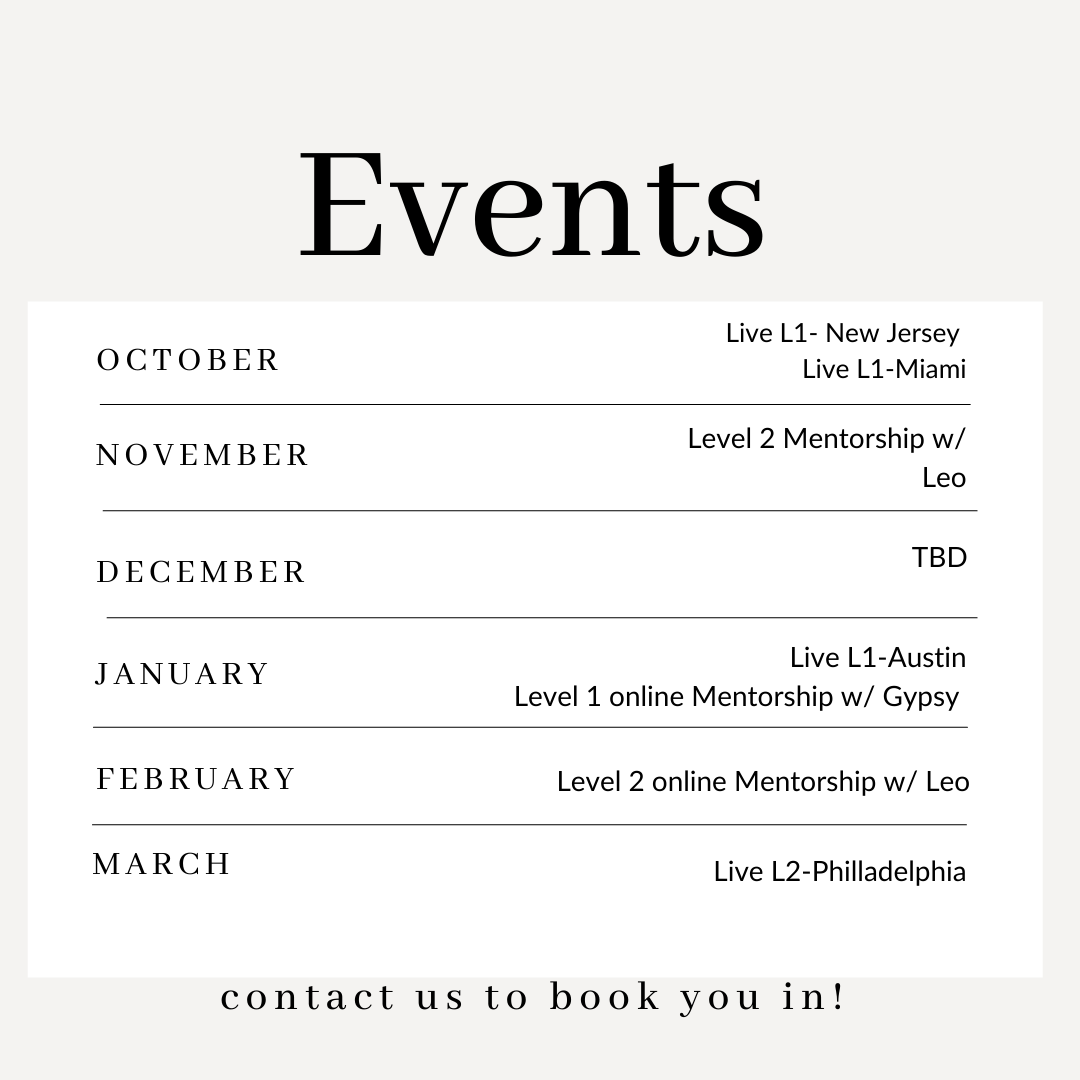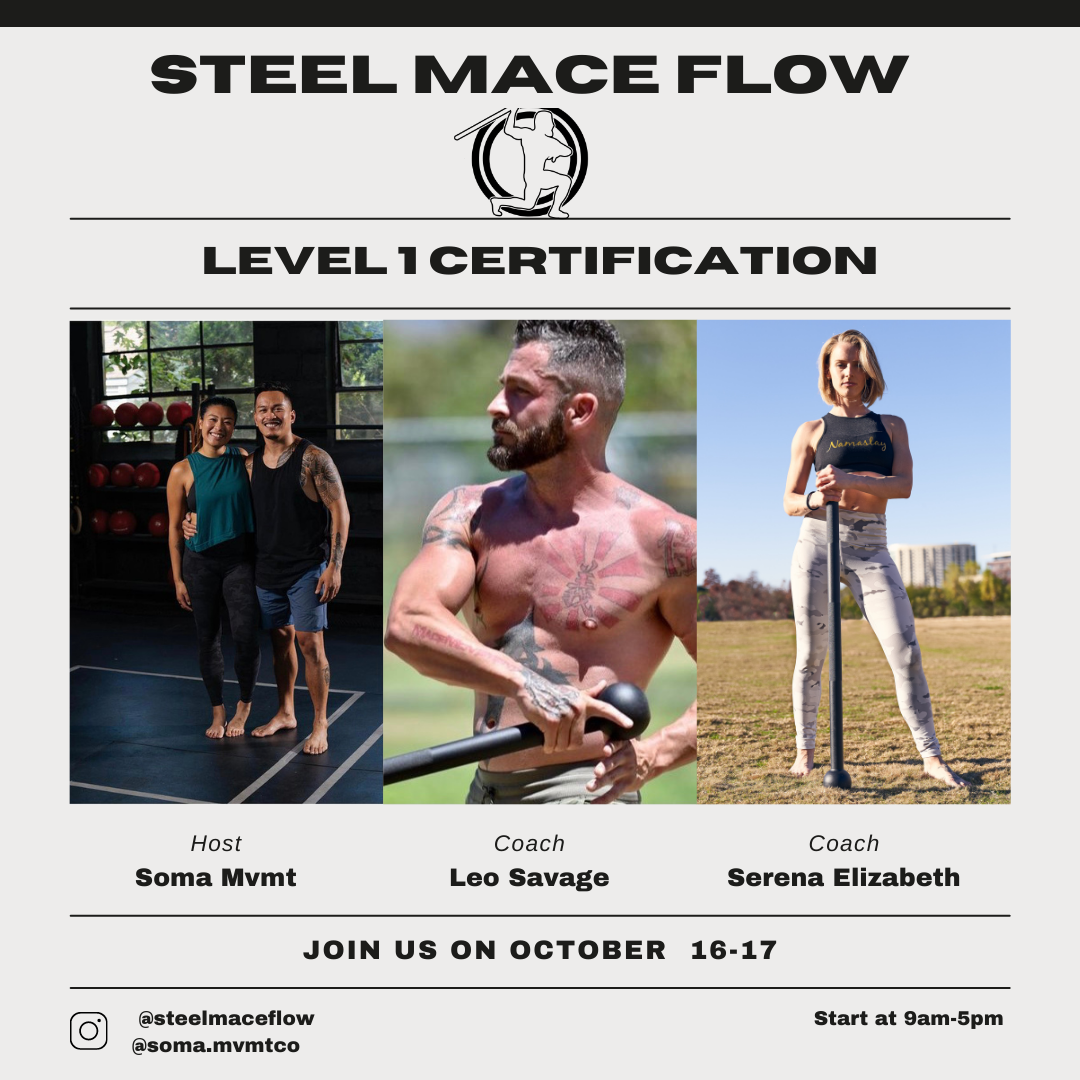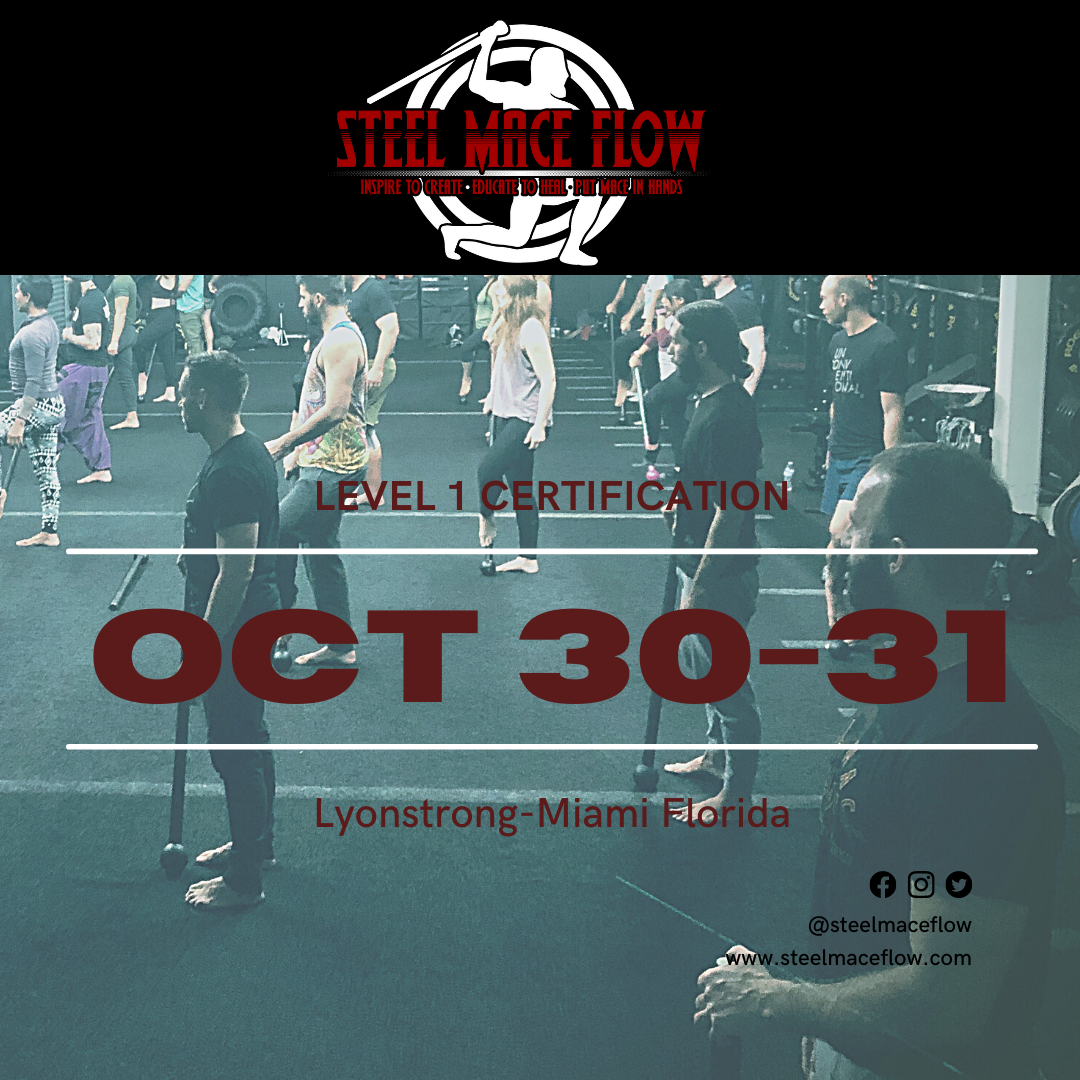 "Do something beautiful with your strength."
Steel Mace Flow is first and foremost a  flow based movement practice. The intention of this practice is to improve a practitioner's mobility, shore up weakness, prevent injury and create full body strength that starts from the inside out. Beyond the movement, Steel Mace Flow is a practice of creation,expression, and freedom.  Steel Mace Flow takes you from feeling stuck in a workout rut, to having endless ways to move and workout.   Empower yourself through movement, boost your mood and awareness by putting play back into your life, by way of Steel Mace Flow
The Level 1 Certification teaches you the fundamental steps,safeties, and mace moves needed to successfully move with the Mace. By the end of the program, you will be able to create workouts, take classes and advance if you so choose, into the Level 2 Certification, "Mace Artist." 
Steel Mace Flow Level 2 "Mace Artist, is for practitioners looking to deepen their Steel Mace practice, add meaning to the movements and flows, while having space to explore those meanings for oneself. This allows one to self-reflect, channel emotions more clearly, and in essence, Put One's Growth Into Action. Amplify what it means to "Do something beautiful with your Strength.  
"I feel like a badass. I feel strong and empowered as an individual. It helps me not lose me. It helps me de-stress. It keeps me balanced. When I am balanced and not stressed, I am a more patient person. When I am more patient, I see the world in a different light. I am more fun to be around. It is easier to have an optimistic point of view. To see the good, the light and the love in the world. And those are just the positives that have happened to my mind and outlook! My body feels better too. I have noticed increased mobility in my shoulders and my hips. My wrists and forearms are stronger. My legs are stronger. My shoulders are stronger. My core is stronger. My balance is better.

"

Theresa Beall

Certified L1 Steel Mace Flow Coach
"After completing a Steel Mace certification through Onnit I felt like I needed/wanted to take my mace practice further. Leo had been one of my coaches at my certification and I really liked his teaching style so I knew taking his Steel Mace Flow level 1 course would help me learn how to move forward with my mace practice.
I was a little intimidated and wasn't quite sure what to expect but I was happy to find out that everything was broken down really simply and was easy to follow and progress.
My biggest takeaways were finding new ways to move and feeling empowered to try things I never thought I'd be able to do.

If you want to learn how to be an overall better mover and on top of that learn how to move with a mace, SMF is a must! You will feel strong, graceful and empowered!
SMF is truly a gift! Thank you Leo and Serena! "

Fallon P.

Certified Steel Mace Flow L1 Coach
"I love that Steel Mace Flow's increased focus on using healthy physical movements to increase one's mental, emotional, and spiritual health continues to cultivate a practice and community of like-minded individuals striving to be better. Not just pushing each other to grow, but pulling each other along as everyone continuously influences and inspires each other with their continued actions.
I would undoubtedly recommend Steel Mace Flow to others. I have experienced first hand how life changing it can be for someone. It makes fitness fun again as the endless amounts of movements and transitions always keep it fresh and invigorating. Then there's actual physical benefits that come along while having fun like increased strength, agility, balance, and coordination. And I still haven't gotten to the mental and emotional benefits! Adding meaning to the movements and flows while having space to explore those meanings for oneself, allows one to self-reflect, channel emotions more clearly, and in essence, Put One's Growth Into Action.
"

Giancarlo C.

Certified Steel Mace Flow Coach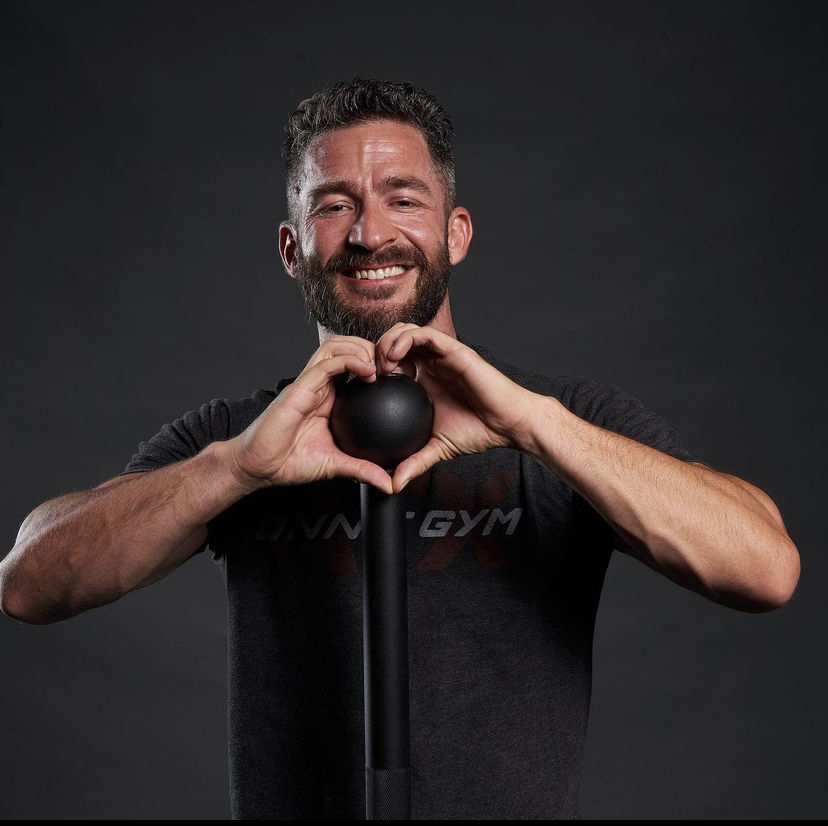 Founder/CEO
Steel Mace Flow's origin began nearly 6 years ago in the garage of Leo Urquides' home in Albuquerque New Mexico. Switch Squats,360s, an undeniable passion for  the Steel Mace, and the belief he had in himself, led Leo to create the "prototype" of SMF; Mace Movement.
After experiencing personal hardship, Leo was left with only his first Steel Mace Ryu, and a car full of clothes. Being left with next to nothing let to the creation of something that would not only change Leo's life, but the lives of people all over the world.  What started as a way out of depression and pain for one, now is an established movement practice and education system that welcomes all.
Leo currently resides in Austin Texas, where he can be found sipping on Strong Coffee, and hanging out with his French Bulldog Butter Savage. Leo spends his days flowing at Onnit Gym ATX and continues to be a trailblazing leader that guides others toward freedom through Steel Mace Flow.
 Frequently Asked Questions
When does the course start and finish?
The course starts now and never ends! It is a completely self-paced online course – you decide when you start and when you finish.
How long do I have access to the course?
How does lifetime access sound? After enrolling, you have unlimited access to this course for as long as you like – across and all devices you own.
What if I am unhappy with the course?
We would never want you to be unhappy! If you are unsatisfied with your purchase. contact us in the first 30 days and we will give you a full refund.
Stay up to date on all things Steel Mace Flow ™
[contact-form-7 404 "Not Found"]