Steel Mace Flow Education Overview
Steel Mace Flow is first and foremost a  flow based movement practice. The intention of this practice is to improve a practitioner's mobility, shore up weakness, prevent injury and create full body strength that starts from the inside out. Beyond the movement, Steel Mace Flow is a practice of creation,expression, and freedom.  Steel Mace Flow takes you from feeling stuck in a workout rut, to having endless ways to move and workout.   Empower yourself through movement, boost your mood and awareness by putting play back into your life, by way of Steel Mace Flow
The Level 1 Certification teaches you the fundamental steps,safeties, and mace moves needed to successfully move with the Mace. By the end of the program, you will be able to create workouts, take classes and advance if you so choose, into the Level 2 Certification, "Mace Artist."
Steel Mace Flow Level 2 "Mace Artist, is for practitioners looking to deepen their Steel Mace practice, add meaning to the movements and flows, while having space to explore those meanings for oneself. This allows one to self-reflect, channel emotions more clearly, and in essence, Put One's Growth Into Action. Amplify what it means to "Do something beautiful with your Strength.
Student Program
Level 1 & 2 are now available to purchase as a "Student Program" The student program opens up the education, philosophies and practice of Steel Mace Flow at a self paced level without the requirements needed to become a coach.  We highly recommend to start with the Level 1 Program before diving into the Level 2 program, as it has the fundamental knowledge and flows needed to progress safely with advanced Mace Movements.
Self Paced Certification
The only certification available for a self paced learning experience is the Level 1 Program.  The Honors Test must still be completed live  via Zoom or in person by one of our Educators. Given the advanced nature of the physical practice, new vernacular, and "Flow Journaling" exercises, the  honor of certifying coaches in Level 2 is retained by Leo Urquides.
Guided Certification
A Guided Certification provides one on one training with one of only 9, Official Steel Mace Flow Educators.  The guided cert provides the most value and retention of education, as your are learning from coaches who not only teach, but embody the practice and philosophies of Steel Mace Flow. Set your intentions, get the support you deserve, and give yourself the highest form of Steel Mace education.
Guided Certification Offers
Level 1
Our L1 Educators offer 4-8 week mentorships, depending on the goals, schedule and experience of the student looking to certify. Upon completion of the program and mentorship, the student and Educator will prep to complete and pass the "Honors" test, certifying the student as a Level 1 Steel Mace Flow Coach.
Level 2
The Level 2 Guided Certification is a requirement  in order to become a Certified Level 2 Coach. There is no Self Paced option for certifying as a Level 2 coach.. Leo Urquides is currently the only Educator for SMF Level 2 and holds a 4 week bi-monthly mentorship for students and coaches.  Students choosing to take the mentorship for their personal education and not to certify are encouraged, but not required to complete test out homework.
Steel Mace Flow 
Level 1 Program 
The Steel Mace Flow™️ is a course that will provide you with thorough education on how to effectively perform the steps and movements of SMF™️, successfully coach others through the program,  how to use the Flow Builder System and incorporate it into your fitness regimen. By the end of this program you will be armed with the knowledge to build a long lasting Steel Mace Flow Practice.
Learn More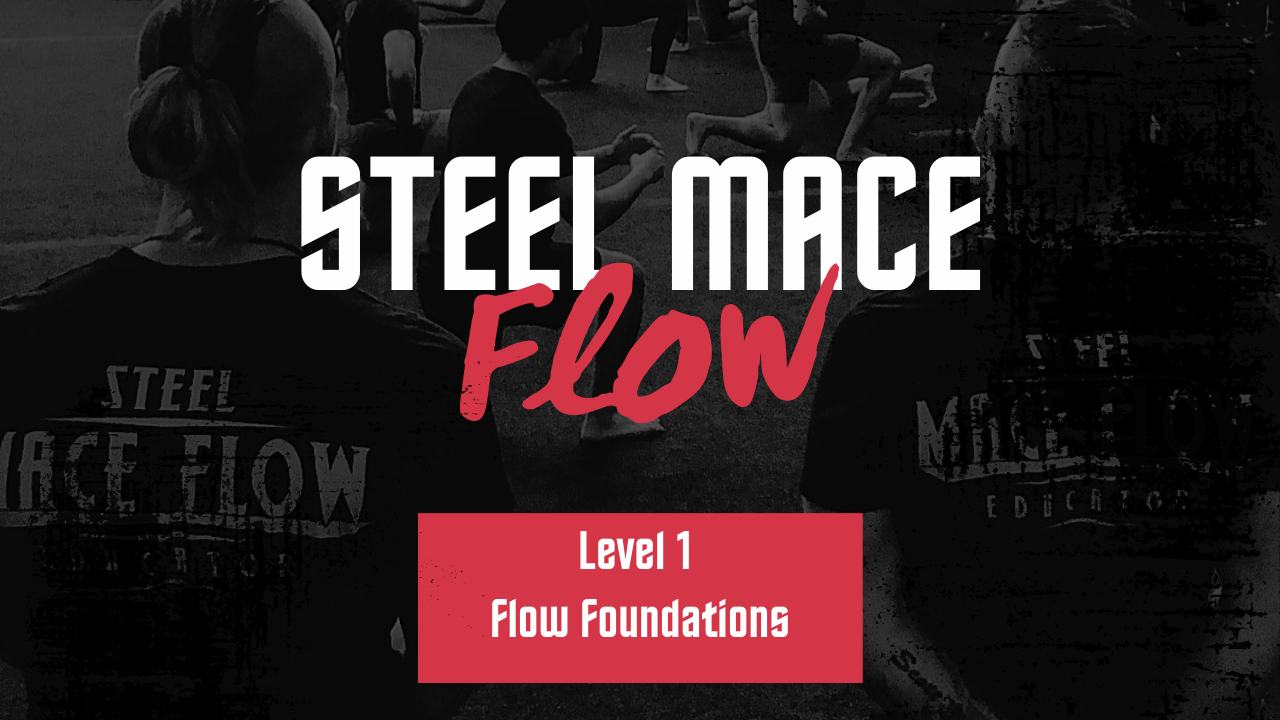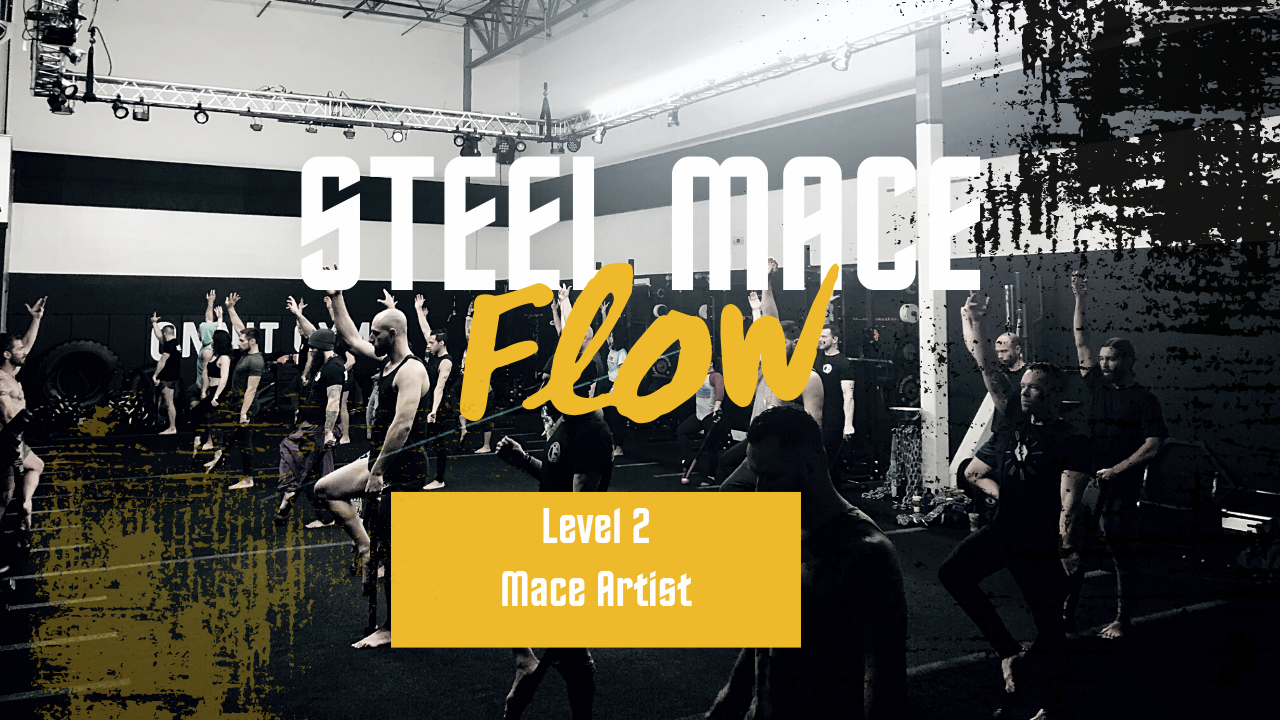 Steel Mace Flow 
Level 2 Program
 The Mace Artist  Mentorship with Leo Urquides is open to all students who have purchased the Level 2 course and wish to advance their knowledge of SMF, and learning experience. Each Mentorship class brings a unique and evolved perspective to the practice of Steel Mace Flow, due to the individuality of each student's expression and interpretation of this practice. All are welcome to take this Mentorship, however, if you'd like to call yourself a Certified Steel Mace Flow Level 2 Coach, you'll need a couple of  prerequisites to become eligible
Learn More