Education & Training Programs
Steel Mace Flow Certifications currently offer an online, home-study option you can use to learn the ins and outs of Steel Mace Flows training methodology. SMF offers the option of taking your education a step further by learning from one of our expert Educators.  Whether you're a  movement enthusiast who wants to get the most out of your own workouts, and learn a new way of moving; or a trainer/coach who wants to create better workouts and teach Steel Mace Flow training experiences for clients. Steel Mace Flow education can show you how to coach, AND train with safety, strength and beauty. This education system provides a structured path to a thriving Steel Mace Flow Practice.
Teaching and Flow Building  strategies for a successful mace practice
In-depth courses for mastering everything from the basics of SMF, to the advanced education of the Mace Artist
Online option—learn from anywhere, at your own pace.
Virtual Mentorship-Choose from our expert education team
Hundreds of videos, lectures, and tutorials.
Earn your Steel Mace Flow certification and become and get Savage Certified
This Course is for
MOVEMENT ENTHUSIASTS & ATHLETES
 This Course is for
TRAINERS & COACHES
This Course is for
MACE MENTORS & EDUCATORS
Level 1 Certification "Flow Foundations"
Flow Foundations is an in-depth, online course in the core principles of Steel Mace Flow's "flowlosophy.' Learn how to train for Flow—whether you're a personal trainer/coach looking for flow training  development, or a movement enthusiast  trying to maximize the body and mind's longevity. Effective steel mace flow is built on Flow  Foundations.
Learn More
Purchase on Somble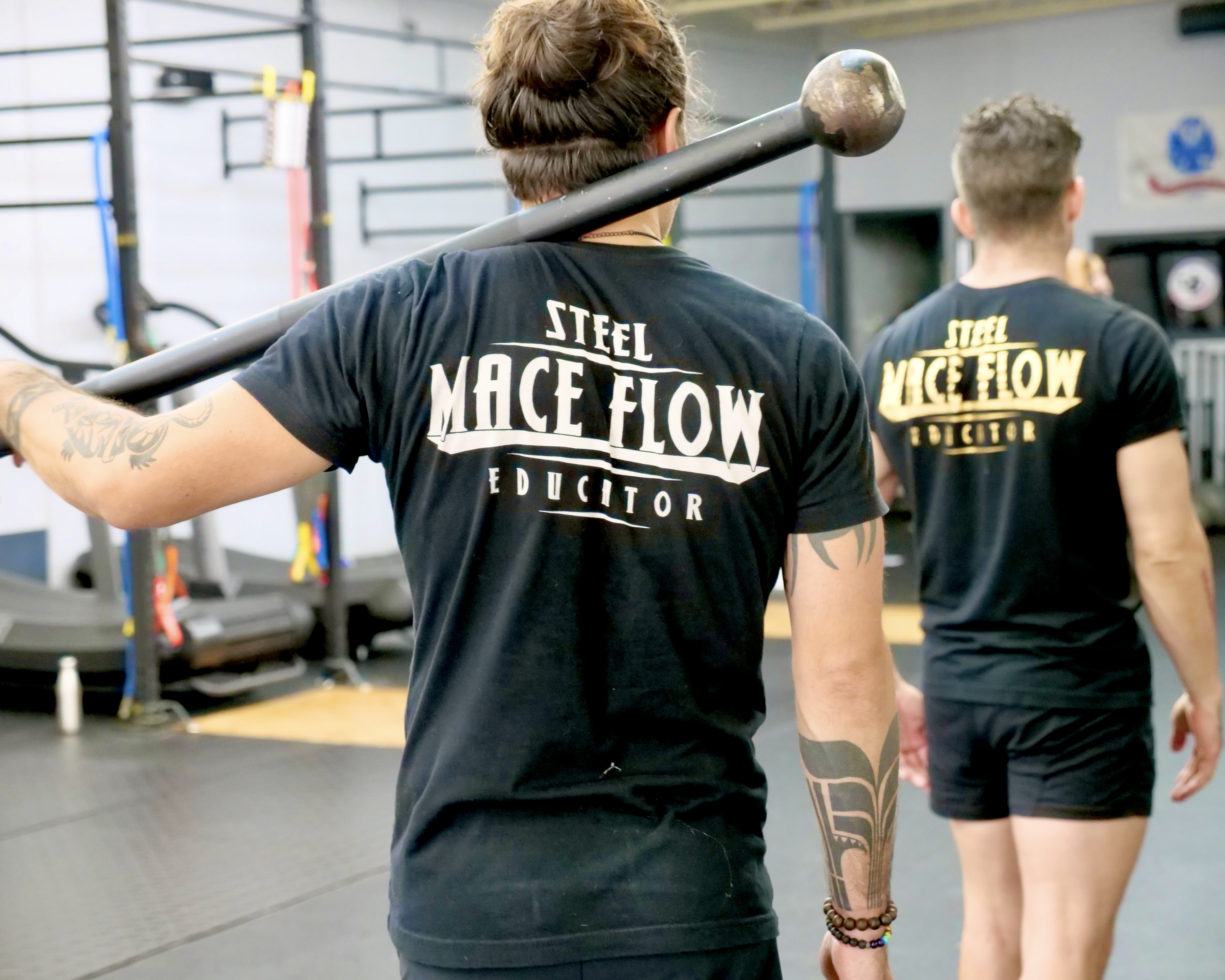 Level 2 Certification "Mace Artist"
The Level 2 Certification is an in-depth, online course that opens the doors into the advanced mace movement technique and principles of Mace Artistry. Learn how to build intentional flows for your personal practice, or  join the Level 2 online Mentorship and get certified to teach Level 2 Steel Mace Flow.
Mentorship
Student Course
INSPIRE, CREATE, PUT MACE IN HANDS
Steel Mace Flow Evolution, a program designed with students in mind
Coming Fall 2022